Litecoin's price halved in less than three months
Buying the dip is risky despite a small head and shoulders pattern forming
The dollar's rally needs to stop for coins like Litecoin to reverse fortunes
The US dollar registered one of the biggest rallies ever during summer. For example, it gained against the EUR for eleven consecutive weeks – the first time ever! 
It wasn't only the EUR that the dollar strengthened against. In fact, it was a broad-based dollar strength, as it squeezed everything in its way higher. 
That means cryptocurrencies, too. 
Some of the cryptocurrencies fared better than others. For example, Bitcoin still holds close to its 2023 highs, moving in a horizontal consolidation for months. 
However, some other coins did not perform so well. Litecoin (LTC/USD) is one of them, as its price halved during the summer months. It was trading at $115 in July, only to drop to $60 in less than two months. 
Such volatility is not unusual in the cryptocurrency space. But the speed of the decline (or the speed of the dollar's strength) is so fast that it takes a lot of nerves and courage to buy such a dip.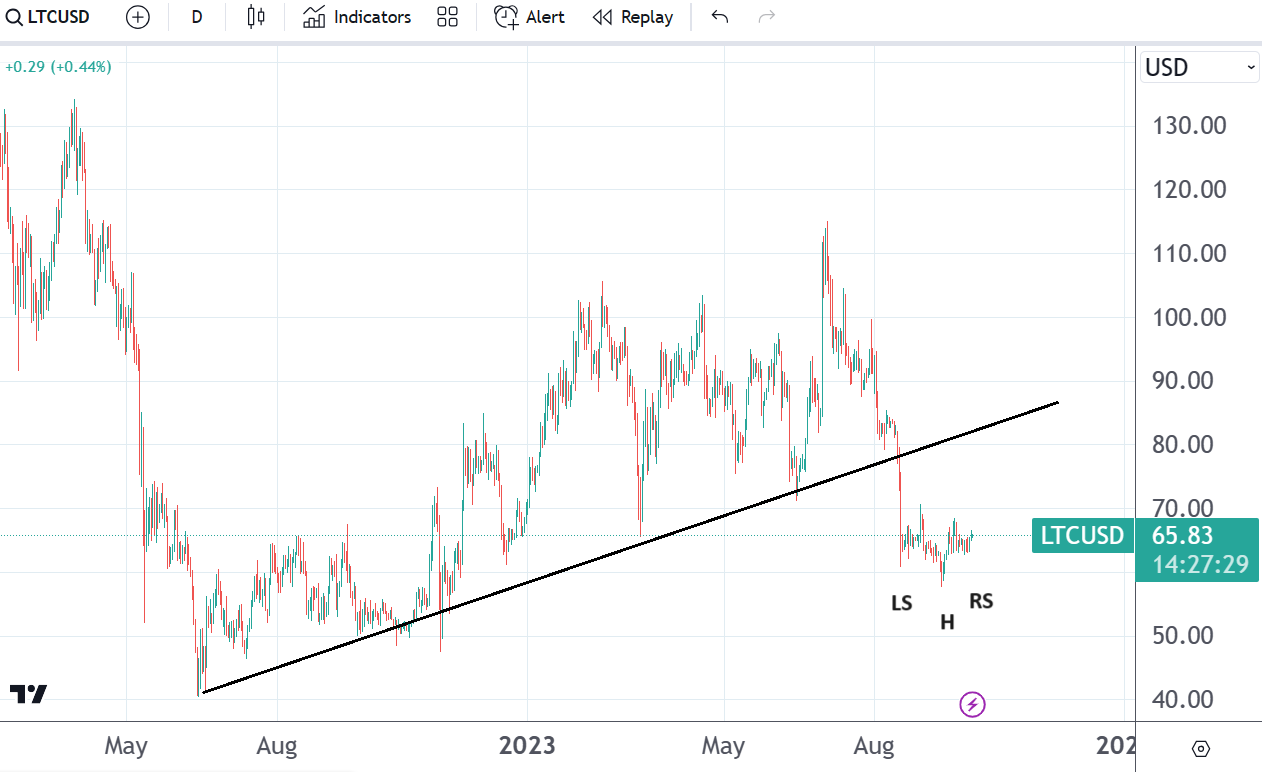 LTC/USD forms a small inverse head and shoulders pattern
A head and shoulders pattern signals a reversal. When it forms during a bearish trend, it signals a potential bullish reversal. 
The head of the pattern pierced through the $60 level before bouncing. It is enough for the pattern to respect the rules, but is it enough to reverse such a powerful bearish trend seen during the summer months? 
All in all, the main conclusion after nine months into the trading year is that Litecoin couldn't hold above $100. If it doesn't build energy to try again, the path of least resistance remains the downside.